Filter by Category
Mindfulness
Sahaja Yoga Meditation - Section 1
with Archana Mayfield

Current session started Jan 4, 2021 at 7 pm
Sahaja Yoga is a unique method of meditation developed by H.H.Mataji Nirmala Devi (1923-2011). Through this process, one becomes balanced and integrated mentally, emotionally, physically and spiritually. In this class you will learn chakra clearing techniques using natural elements and affirmations that will deepen the meditation experience. Sahaja Yoga does not require physical exercise and no previous experience is necessary. Archana has been practicing since her childhood and has 30 years experience. She voluntarily shares Sahaja Yoga.
Instructor: Archana Mayfield
Mondays, 1/4 - 5/31 , 7:00 - 8:15 PM
Location: Online
Fee: Free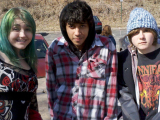 The Teen Brain
with UGotClass LERN

Next available session starts Apr 5, 2021

, runs for 4 weeks
One of the most turbulent periods in brain development occurs during adolescence. The teen brain actually functions very differently from the adult brain. Certain kinds of thinking, such as decision-making, actually happen in different parts of the brain for adolescents and adults. Understanding these complex changes can help calm the rough seas of the teen years, but also provide your teen with critical support and understanding that will promote better decision-making, better mental health, and better outcomes at school. Come find out the important ways in which the teen brain is developing. Identify behaviors and attitudes that are influenced by these changes. Then learn to offer constructive strategies for establishing a better understanding of and communication with your amazing teen.
Instructor: Online Instructor
Section 1: Mon - Fri, 2/1 - 2/26, At Your Own Pace
Section 2: Mon - Fri, 4/5 - 4/30, At Your Own Pace
Location: Online
Fee: $195
Forest Therapy
with Maureen LaSalle

Next available session starts Apr 10, 2021 at 10 am

, runs for 1 week
We invite you to join Maureen LaSalle, of Leaf it Behind, for a 2 to 3 hour therapeutic forest bathing walk.
Maureen is a trained guide with the Association of Nature and Forest Therapists. Through a series of invitations, this leisurely walk will immerse participants in the natural beauty of the woods in winter. Forest bathing has been shown to lower blood pressure, prevent stress and anxiety, increase cognitive functions and boost immunity - things we can all benefit from during these challenging times.  Maureen uses techniques that encourages participants to tune into their senses and be present in the beauty of what is around you.
This guided session will bring participants no further than a ½ mile walking distance.  Attendees must be 16 years or older.  Pets are not allowed.  The "extreme weather" reschedule date will be Sunday, April 11th at the same time.  A list of items each student must bring with them will be included in your email receipt. We are limiting each group to 6 participants.
Masks are required and proper social distancing will be maintained.
Instructor: Maureen LaSalle
Saturday, 4-10, 10am – 1pm, rain date Sunday 4-11
Location: Leaf it Behind, 483 Gray Rd. Windham, ME 04062
Fee: $35