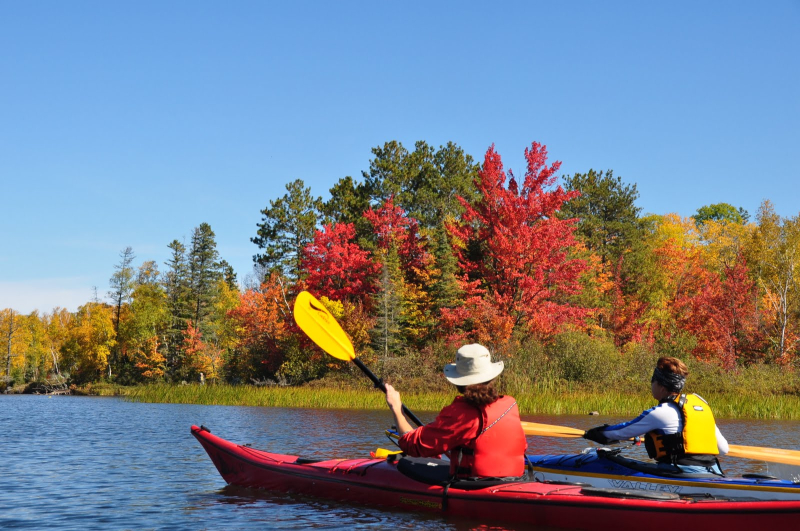 Fall Kayak Outing
with Katelyn Allen
$2900
Fall Kayak Outing
Looking for a new perspective to see the vibrant colors of fall?
Join Sebago Trails Paddling Company on this leaf peeping kayak outing. This is a fun and relaxing way to get out and enjoy the hues of autumn. After a brief paddling demonstration lead by a Registered Maine Guide, this outing will begin at the Gambo dam off Gambo Road in South Windham and meander upstream of the Presumpscot River. We will be able to appreciate the quiet sounds of nature as birds overhead continue south for the winter, fish surface for a snack, and the vivid colors pop off the glassy stream. The adventure will continue upstream to the renowned Covered Bridge for a perfect photo opportunity and a place to get out and stretch. On the way back down stream, the guide will share information about the history and nature of the Presumpscot River. This outing requires no previous experience and will be an easy level! All ages welcome - 16 and under require a parent or guardian.
Instructor: Katelyn Allen
Sunday, 10/8, 10:00am – 12:30PM for 1 session
Location: Gambo Road, Windham Maine
Fee: $29
Bill and Katelyn Allen
Co-owners of Sebago Trails Paddling Company, Bill and daughter Katelyn, have over 30 years of paddling experience and instruction between them.
Oct
15th
,
2017
Sun
for
1 week
from
10:00 am - 12:30 pm
Offsite
2078921905
04032
Room: Gambo Road