Filter by Category
Personal Finance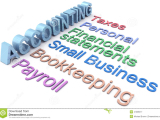 Accounting I
with Shelli Pride

Sep 14, 2017 at 5:30 pm
, runs for 14 weeks
Accounting I
Knowledge of Basic Accounting is essential in today's world. Make yourself more valuable and versatile to your employer. You will acquire basic record keeping skills related to cash records, accounts receivable and payable, filing systems for source documents, record information from source documents and journals and reconcile a bank statement. OSCP Course. There will be no class 11/23.
Instructor: Shelli Pride
Thursday, 9/14 – 12/21, 5:30 – 8:30pm for 14 sessions
Location: Windham High School – Room 125
Fee: $69, plus $20 book rental, $10 lab fee
Course will run
Healthcare and Your Retirement
with Mark Morrison

Nov 30, 2017 at 6:30 pm
, runs for 1 week
Health Care and Your Retirement
Geared toward investors five to 15 years from retirement
This seminar addresses what steps investors should take to prepare for health care costs (including Medicare and long-term care costs) to help ensure their retirement savings stay healthy.
The contents of this presentation are for informational purposes only. Edward Jones doesn't offer health insurance; however, we believe discussing the impact of health care costs within your retirement strategy is important, especially considering that rising health care costs may affect many investors approaching retirement. While the information is believed to be accurate, its accuracy and completeness are not guaranteed and are subject to change without notice. You should rely on Medicare for complete program details. For more information on Medicare, visit www.medicare.gov.
Presenter: Mark Morrison
Tuesday: 11/30, 6:30 – 8:00pm for 1 session
Location: Jordan Small Middle School – Room B105
Fee: Free (Please pre-register by calling 892-1819)
Mark Morrison is an Edward Jones Financial Advisor located in Gray, Maine.
Course will run